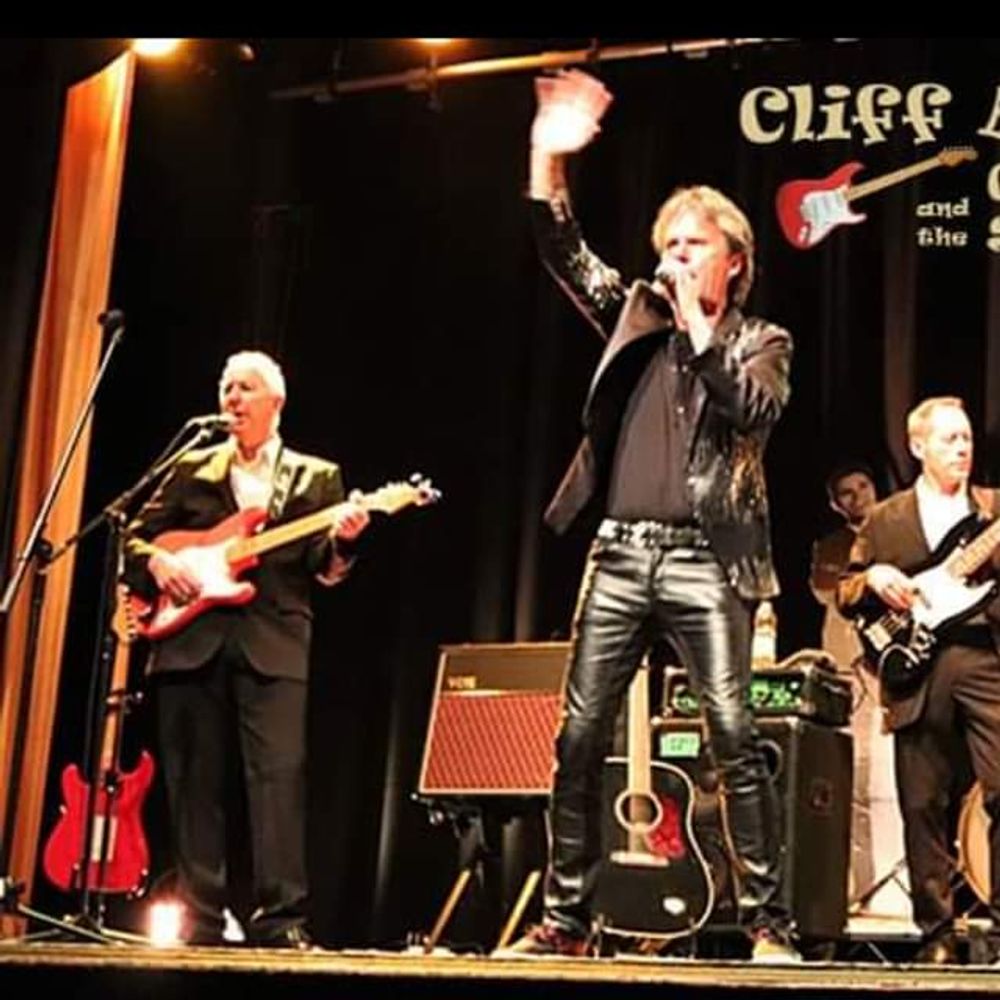 Cliff As If and the Golden Shadows
Are a tribute band that totally recreate the look and sound of Cliff Richard and The Shadows.
Playing the songs you know and love from 1958 to the late 60s all live with no backing tracks with authentic instruments to get that early British Rock and Roll sound.
Covering the full spectrum of Cliff and The Shadows music from 'Move It' and 'Dynamite' to pop classics such as 'Living doll' 'Do you wanna dance?' and not forgetting the Shadows classics 'Apache', 'Wonderful Land' and 'Foot tapper'.
Cliffs classic movie hits are also included, 'Summer Holiday', 'Dancing Shoes', 'The Young Ones' and 'A Voice In The Wilderness' to name just a few.
the show is filled with a variety of great music and laughter with the audience encouraged to participate with the fun.
Contact Samsway now to book this top act!