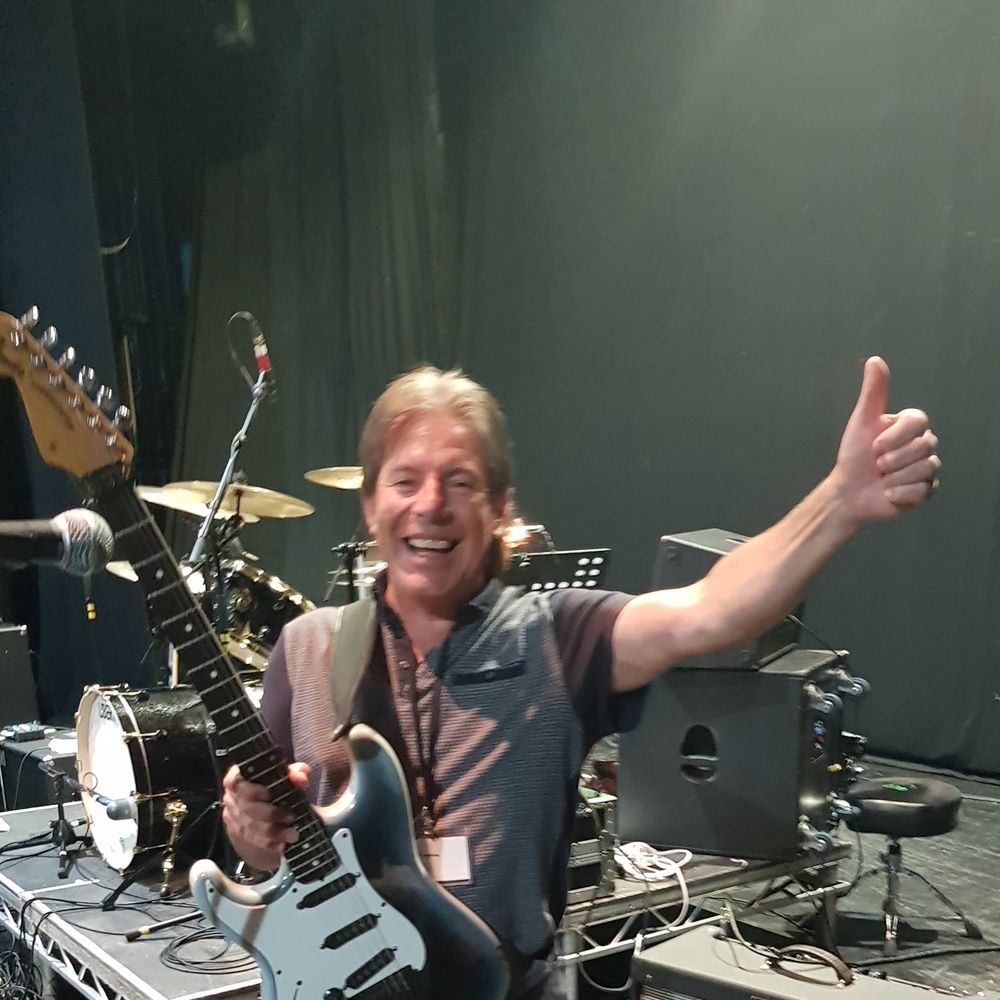 Steve Thompson.
Guitar/Vocals
Steve was presented with his first guitar at the age of 8and was hugely influenced by The Beatles, especially Paul McCartney (both being left handed)
At school, Steve was introduced to amateur dramatics which he greatly enjoyed, performing plays and comedy sketches.
His first band came along when he was 14, a four piece called ORBE...playing covers in church halls and private functions.
After school, Steve developed a keen interest in song writing which to this day, remains a strong passion. Making his way through club and pub bands, Steve and some close musician friends formed The Sincere Americans. A 7 piece pop/rock outfit.
After recording deal breakdown, Steve was given the opportunity move into the British 60s music circuit, where he remained for 30 years working with
The Tremelos, Billy J Kramer, P.J Proby, Dave Berry, Mike Pender, Steve Ellis, Wayne Fontana, The Mersey Beats, The Searchers and of course Gerry and The Pacemakers, where he remained until 2018.
After many World tours, airports, hotels and bars, Steve is still enjoying the music scene with his own version of The Pacemakers. He also has a solo show and along with local musician friends, formed a 5 piece group called, The Hit Factory, playing classic hits from the 80s!
Steve says his love of the guitar and performing keeps him on the road for a good while yet....ROCK ON!