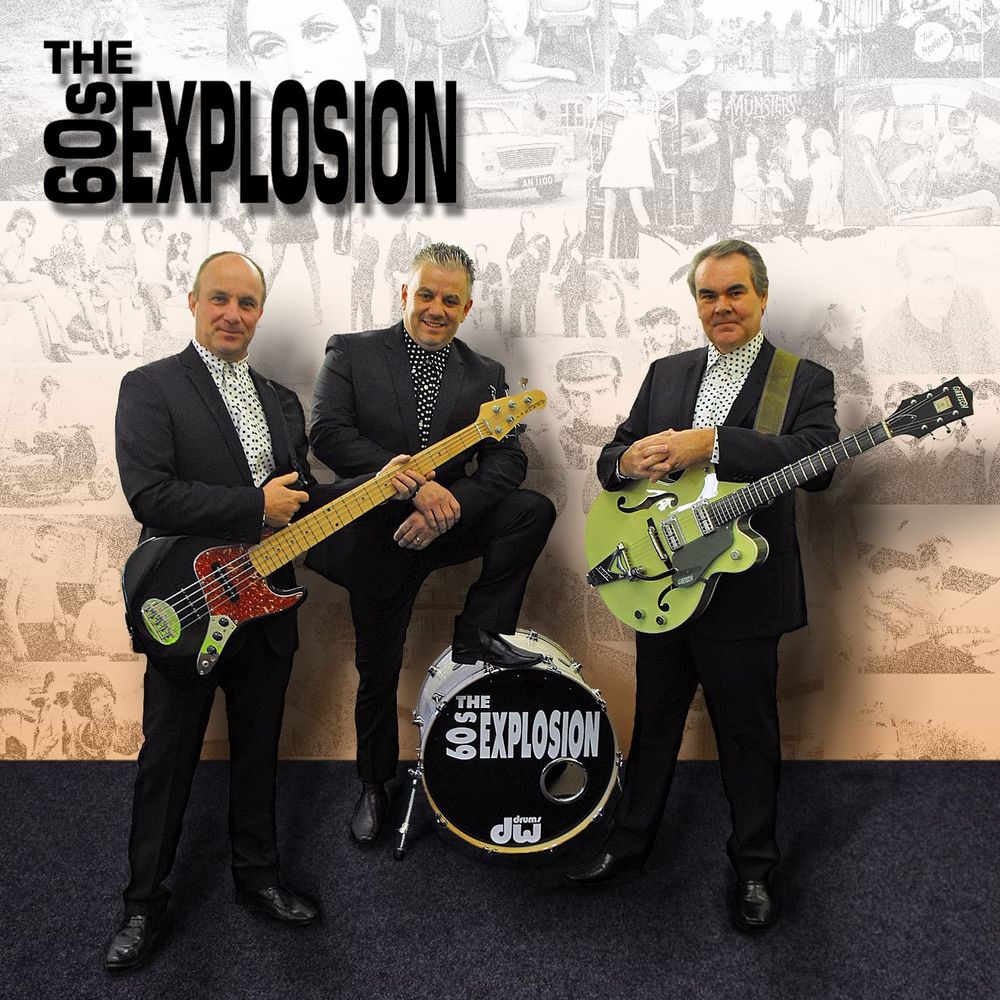 THE 60s EXPLOSION
Superb musicians who enjoy their work, THE 60s EXPLOSION are friendly, experienced, ultra-professional and best of all…they play GREAT MUSIC!!
Performing all of your favourite '60s classic tunes from THE BEATLES, THE DAVE CLARK FIVE, THE MONKEES, THE SEARCHERS, THE SWINGING BLUE JEANS, and many, many more, this lively band is booted, suited and ready for action, not only looking, but also sounding the part with three-part vocal harmonies, professional equipment and sensitive arrangements.
A great band, appealing to all ages and suitable for varied live music venues, from cabaret to theatre and holiday venues. You will not be disappointed!
To book The 60s Explosion email samsway2018@hotmail.com