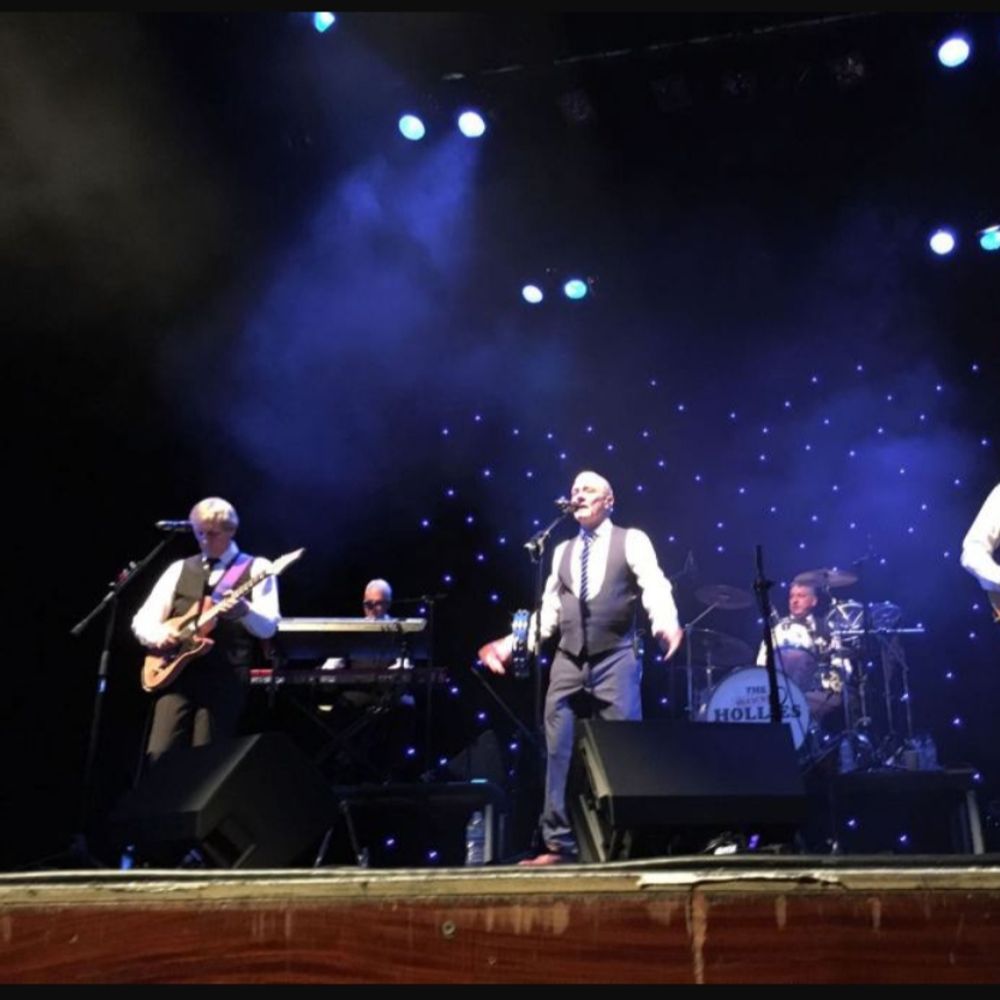 The Hijacked Hollies
Hollies Tribute
'The Hijacked Hollies' pay tribute to one of the 60s and 70s most iconic bands, 'The Hollies', who had more chart hits in the 60s than The Beatles - 19 Top 20 hits between 1963 and 1974, 17 of which were Top 10. 
For a time in the 1960s and early '70s, 'The Hollies' were one of the most popular bands in the world. Songs like 'He Ain't Heavy, He's My Brother', 'Carrie Anne' and 'Long Cool Woman in a Black Dress' helped propel the band into the Rock and Roll Hall of Fame. With attention to detail in recreating their unique musical sound and vocal 3- and 4-part harmonies, 'The Hijacked Hollies' hope that 'The Hollies' fantastic music will continue to live on for generations to come. With songs such as 'Just One Look', 'Bus Stop', 'On A Carousel' and their two number one singles 'I'm Alive' and the legendary 'He Ain't Heavy, He's My Brother', our 2 hour show includes all 19 Top 20 hits between 1963 and 1974 plus a US No.2 and an Australian No.1 and a few popular album tracks for the die-hard fans - so a hit-packed show is guaranteed.
'The Hijacked Hollies' are possibly the only dedicated 'Hollies' tribute band and have been described as "the UK's best Hollies tribute band".
The Band can perform a show of 2 x 60/70 minute sets. We are completely self-contained as far as sound equipment is concerned, with our own PA system and sound engineer, utilising an Allen & Heath 24 channel digital mixing desk.
Client comments
The Woodville, Gravesend: "an enthusiastic reception…positive comments all round"
Kings Hall, Herne Bay: "Amazing band"  "a fantastic show…our audience loved it"
Sandyacres Sports & Social Centre, Ashford: "many thanks for what was a great night"
Sturdee Club, Gillingham:"...and thanks again for a great performance last night"
Fisher Theatre,Bungay: "What a great night it was! We would like to thank you all, the band, for what was a fantastic night of Hollies music"
To book The Hijacked Hollies, email samsway2018@hotmail.com